Auto Brake Repair & Replacement Services for your Aging Car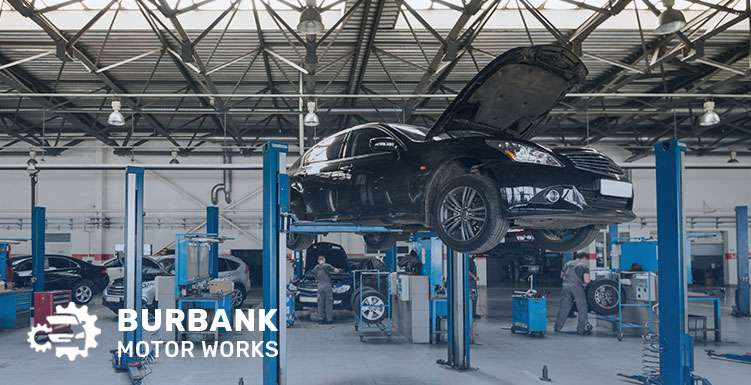 After your car has attained a certain mileage, it becomes imperative to check the brakes and its associated components which are core to your safety and health of your vehicle. Many people ignore this particular auto component, and end up meeting with a fatal accident on roads. If your brakes are good, there's a considerably lower risk factor. So, you need to choose an automobile repair workshop in your vicinity that employs professionals in car repair & servicing. In Burbank in LA county, there's a couple of auto repair shops that have the most modern car repair and overhaul facilities. They not only specialize in brake shoe & brake pad replacement, but also provide auto AC repair, preventative maintenance and transmission services. It is their team of car mechanics in Burbank that excels in all types of maintenance services, including tire replacement, oil change, air filter change, fan belt replacement, etc.
Car Braking Systems Requires Timely Servicing by Experts
This is a mandatory feature that needs to be performed on all aging vehicles that have run for a considerable period of time and miles. The brake shoe and brake pad of a vehicle tends to wear out after rigorous use, and that must be taken cognizance of by the automobile owner or the diver. Timely replacement of brake fluid or brake oil can help prevent the 'jamming' and 'failing' of braking systems. Both Disc and Drum brakes have issues with air pressure and hydraulics. Therefore, the best idea is to take your car to a brake repair and service Burbank center that can help replace all the faulty parts and components with new ones. In fact, with original company fitted ones. The complex hydraulics and air-pressure systems associated with an automobile braking unit requires periodic maintenance & servicing by specialists. And, an auto repair shop Burbank, CA, can help you with all your car braking system woes.
Of late, there's been an increasing report of Anti-Lock Braking Systems (ABS) of trucks, vans and cars to fail. This is because of the low-level of maintenance by individual owners and fleet operators. ABS is one of the most important safety components of your vehicle, apart from the airbags and sensors. If it is not serviced properly, it fails to avoid major collisions on the freeway, as a result of locking of the brakes. Therefore, you need to find a reputable car servicing center that specializes in ABS brake repair service in Burbank, CA, with the help of modern tools, equipment and computer assisted testing. When your car brakes are in perfect shape and health, half of your safety concerns are taken care of. The other half is about the airbags, tires, steering systems, bumpers and sensors. Once all these things are taken care of, you are good to go on the busy city streets or highways.